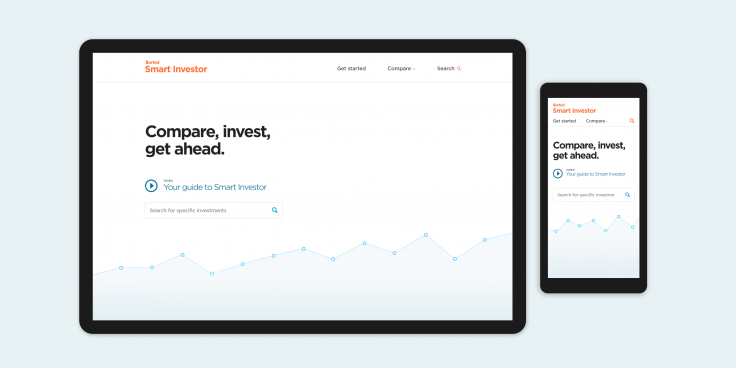 Sorted Smart Investor
Commission for Financial Capability (CFFC, Sorted.org.nz), Ministry of Business, Innovation and Employment (MBIE), Financial Markets Authority (FMA)
Sorted Smart Investor empowers everyday Kiwis to explore existing and potential investments in detail, clarifying and comparing them to the majority of other offers registered in New Zealand. With the goal of supporting alternatives to conventional investments, such as property, Smart Investor has been designed with both the novice and expert in mind using a customer-centric approach and cutting edge technologies.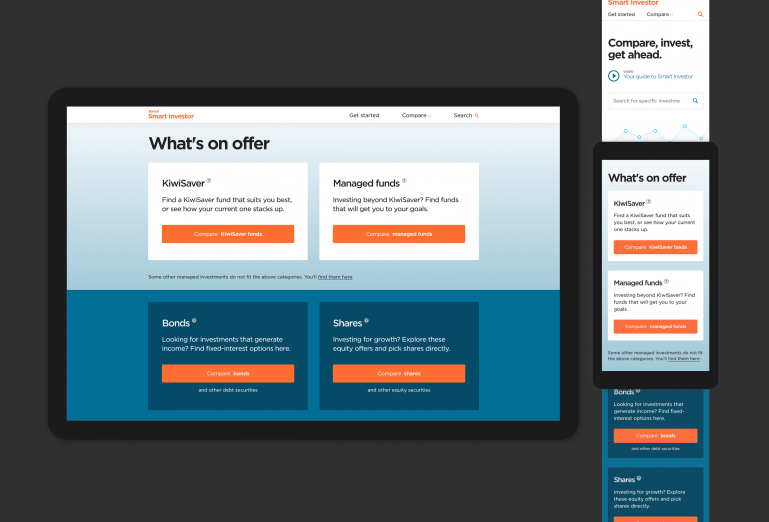 Investing like never before
With investment within New Zealand in the midst of radical change, Kiwis needed an independent and impartial source of alternatives to consider alongside their KiwiSaver, managed funds, bonds, shares and other managed investments. Utilising a wealth of information held in the Government's Disclose Register, Sorted Smart Investor reimagines personal financial literacy and delivers an effortless and visually stunning guide for beginners and experts alike.
Value of design
Smart Investor was designed and developed in collaboration with MBIE, CFFC, FMA and a panel of financial industry experts, using a co-design approach. Our process involved solution ideation, prototype development and user testing through a series of iterations.
This approach allowed us to uncover valuable insights, challenge assumptions and ensure that the tool exceeded the expectations of its diverse target audience.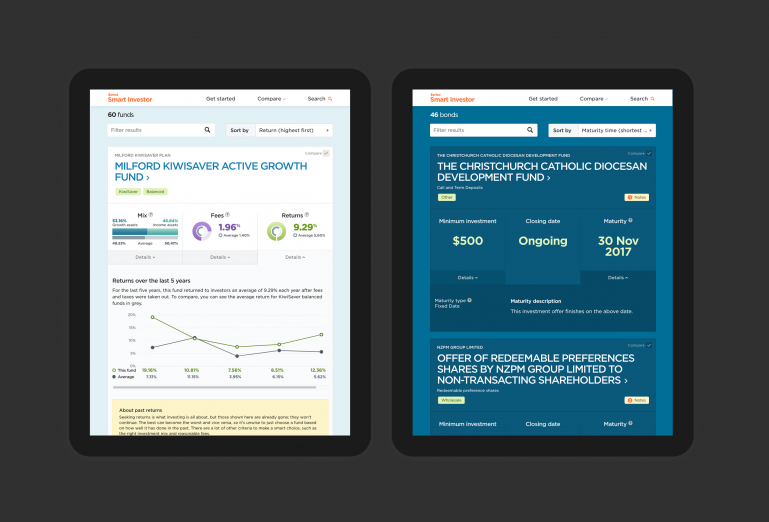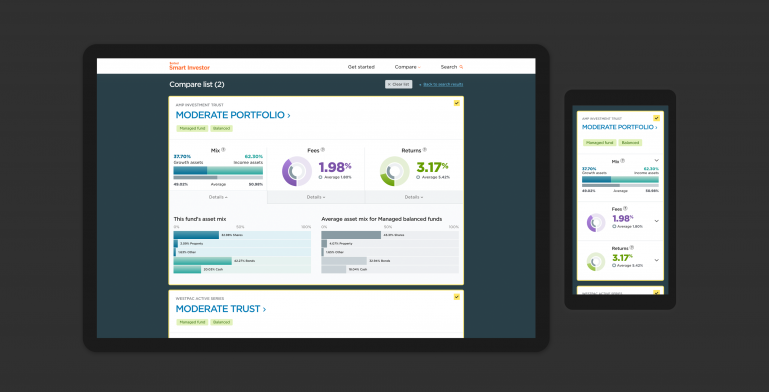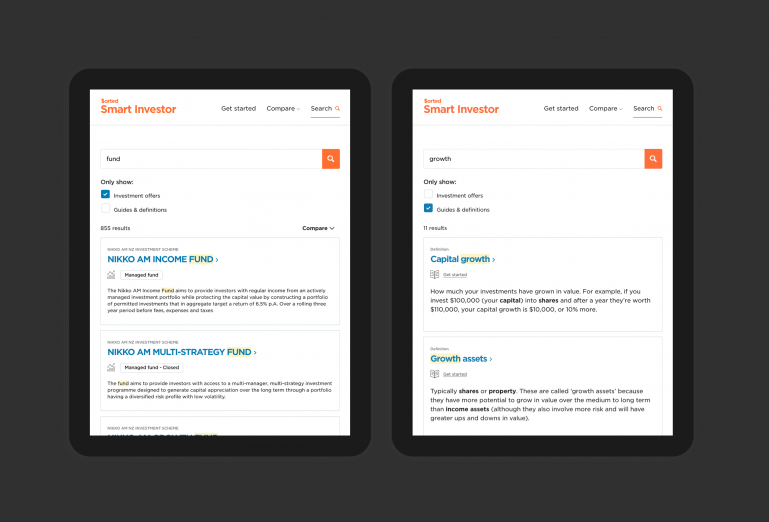 Search made simple
Building on the Disclose register, Smart Investor delivers an intuitive search experience calibrated to support novice and more experienced investors, including industry experts.
Behind the scenes, data is synchronised and augmented with classification information, calculated averages and contextual help content to enable self-guided filtering, comparing and sharing.
Search is powered by highly-tuned Solr software, structured metadata, extensive GraphQL APIs and controlled by cutting edge Vue (JavaScript) apps. Machine-readable schema.org markup means search engines can make sense of this valuable data as well.
Smart Investor flawlessly matches data with design, allowing the public to compare complex information easily and effectively put it in context.

Tom Hartmann, Managing Editor, CFFC
2019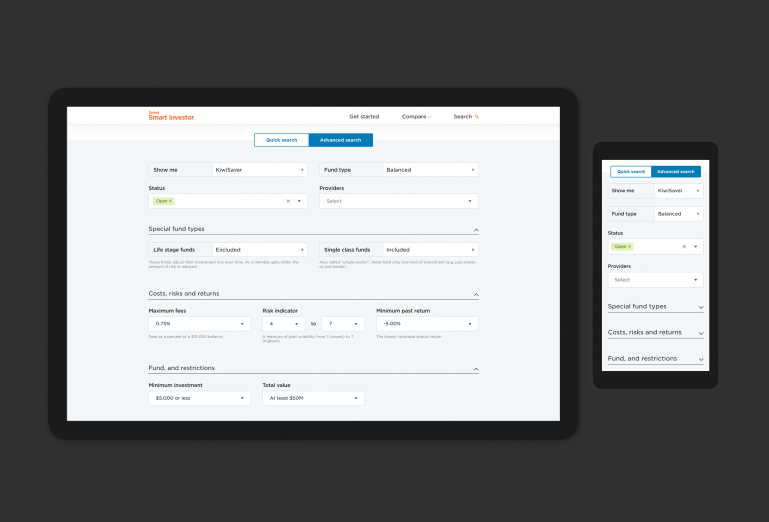 Innovative digital DNA
Built on the second generation of the Government's Common Web Platform (CWP2), Smart Investor utilises the latest innovations in SilverStripe 4 CMS architecture and structured content design. Its user experience has been created with modular components, decoupled apps, dynamic graphing and mobile-first user interface patterns.
The tool has been designed to be highly accessible and entirely open source. By adopting a human-centric design approach and leveraging modern interface technology, we've created an effortless and enjoyable user experience. Sorted's Smart Investor is already an invaluable go-to tool for many people's financial future.
I strongly recommend you go and try it out.

Mary Holm, Personal finance journalist and author
2019