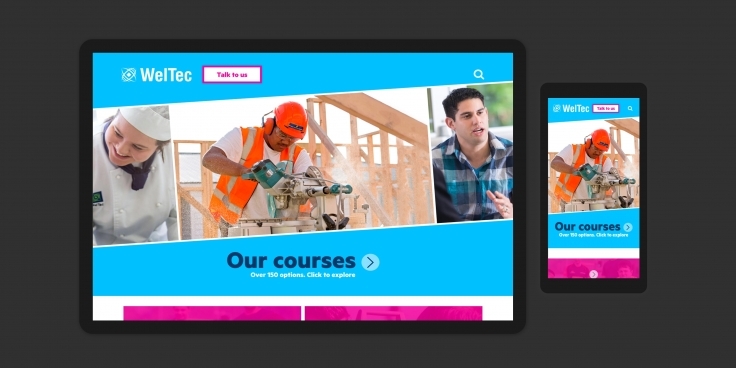 WelTec Student Attraction Platform
Wellington Institute of Technology
WelTec is Wellington's largest and most diverse polytechnic. Their existing website struggled to act as a 'student attraction' platform, while also catering to existing students, staff, and other audiences. We designed a student-centred website specifically promote their diverse course offering and generate more high-quality enquiries from prospective students.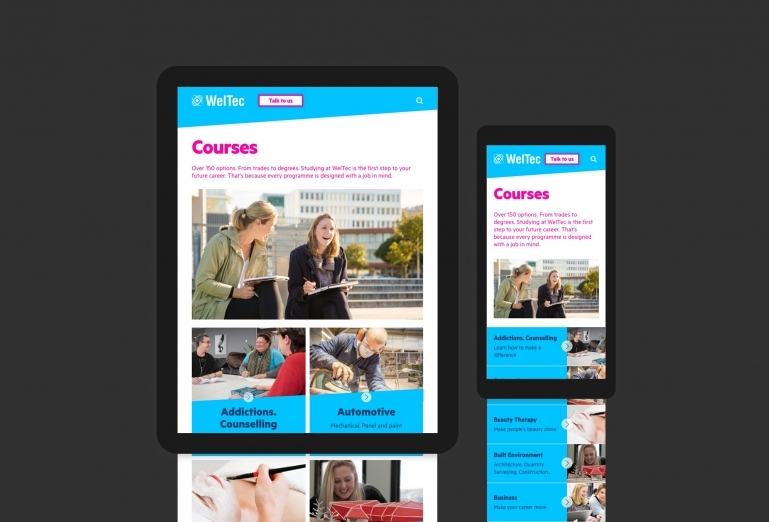 Focus on prospective students
Weltec's legacy website performed the roles of student 'attraction', as well as offering support for current students, and providing staff and corporate information. The result was confusing messaging and unfocused content and navigation.
The 'student attraction platform' was designed to provide a much more targeted, relevant, and informative experience for prospective students, and generate higher quality enquiries for WelTec.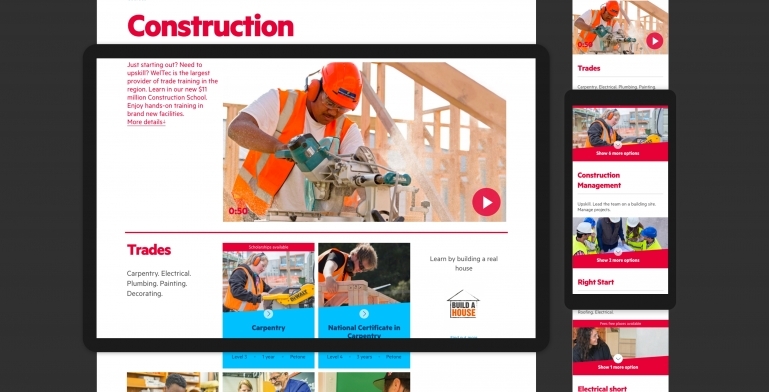 The challenges
WelTec's new site was designed and developed to resolve key challenges:

Get on the devices prospective students are using.
Make it as easy as possible for WelTec to start a conversation.
Stand out in a crowded tertiary education market.
Reduce 'false' leads (i.e. enrolments that were really enquiries).
Match prospective students' mental models, to present the information they need.
Digitise the WelTec brand.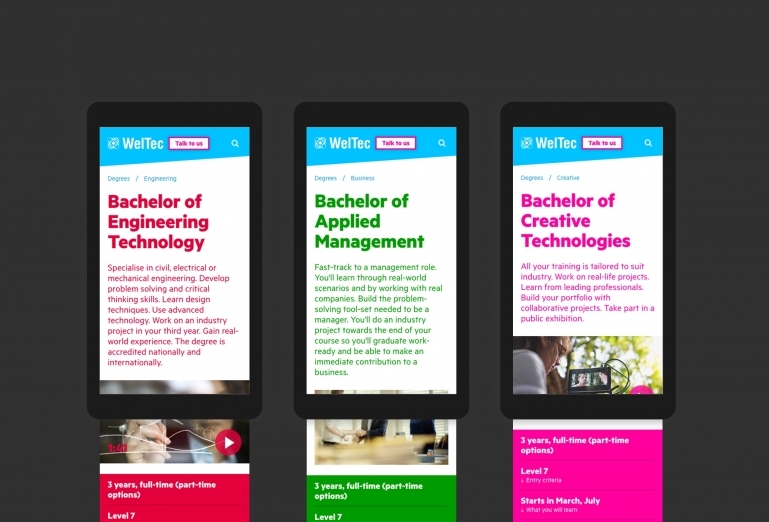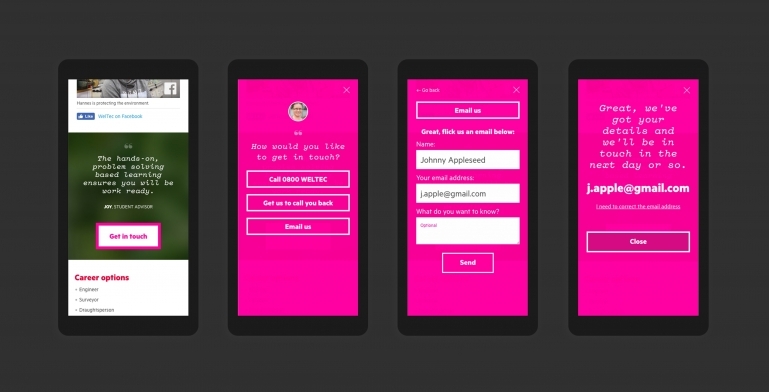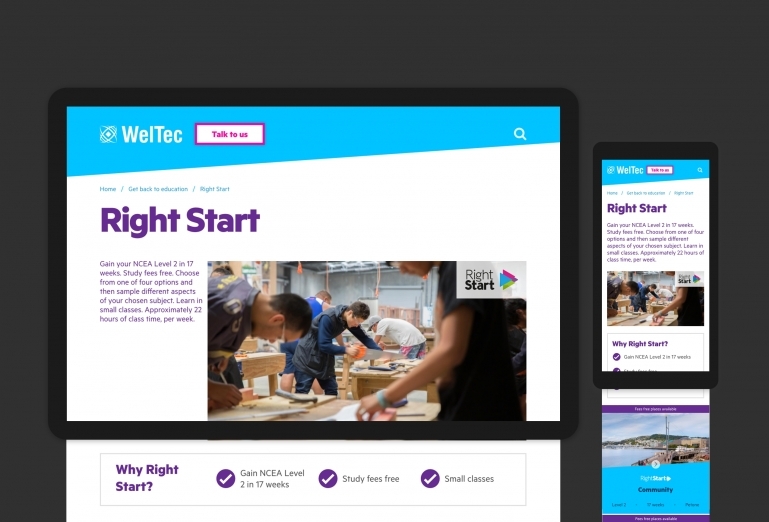 User-centric, mobile-first
We architected, designed, and developed a responsive website to support student attraction. In doing so, we helped WelTec translate their existing brand and campaign marketing identities to the online space to promote their diverse offering, practical focus, impressive student support services and facilities and their personal touch.
Developed mobile first and with a modular content focus, the site presents key course information in digestible chunks at just the right time so prospective students can immediately start to compare options, and make choices.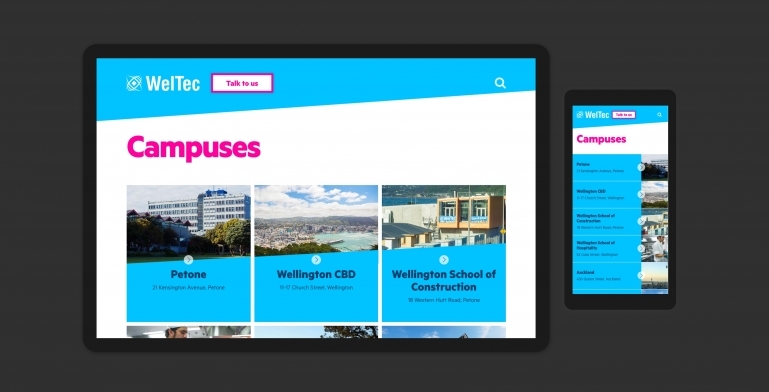 Prompting engagement
By 'priming' prospective students with the correct information, offering flexible contact options, and passing the full context through to WelTec as a 'warm' lead, we increased the quality of enrolment applications and reduced administrative overhead.