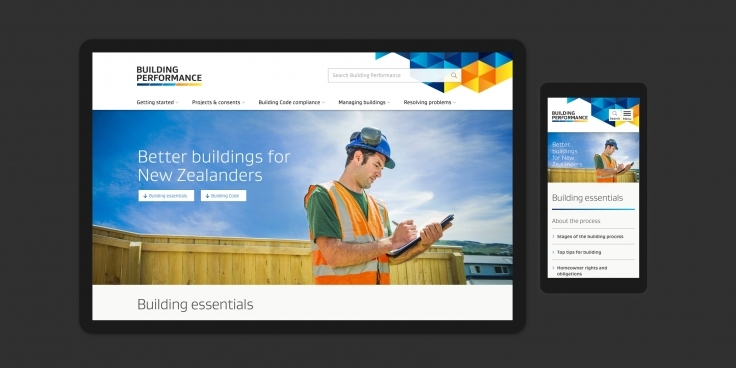 Building Performance
Ministry of Business, Innovation and Employment
Despite construction being one of New Zealand's largest industries, homeowners and builders struggled to access information about their role and obligations under the Building Code. The Building Performance site is a vast, elegantly designed, highly-structured resource for the building sector.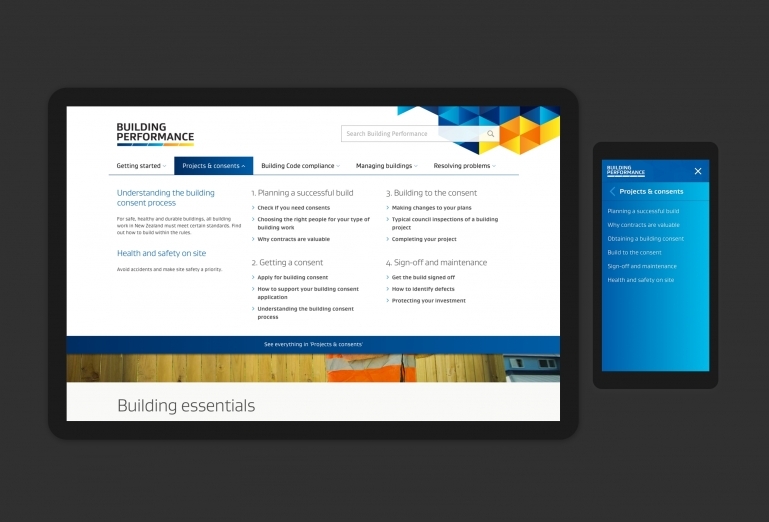 Bringing clarity to NZ's builders
When searching for building-related information, visitors to the Department of Building and Housing's website were forced to wade through complex information through a site which wasn't geared toward any particular user, or mental model. This represented a potential risk in a heated construction market.
With our help, the Building Performance website has been reimagined.
Complex information, simple structure
The new site facilitates access to complex building-related information for users with hugely varying requirements. The strategy is to enable easy access, regardless of the user's context, device, or information requirements.
Much of the information on the existing site was in unstructured Word and PDF files — the website redesign brought this to a head. The site now houses around 2,700 pages (down from 16,000), underpinned by a comprehensive information architecture and content model. This allows authors to reduce the complexity of information and create more consumable, audience-focused 'chunks'.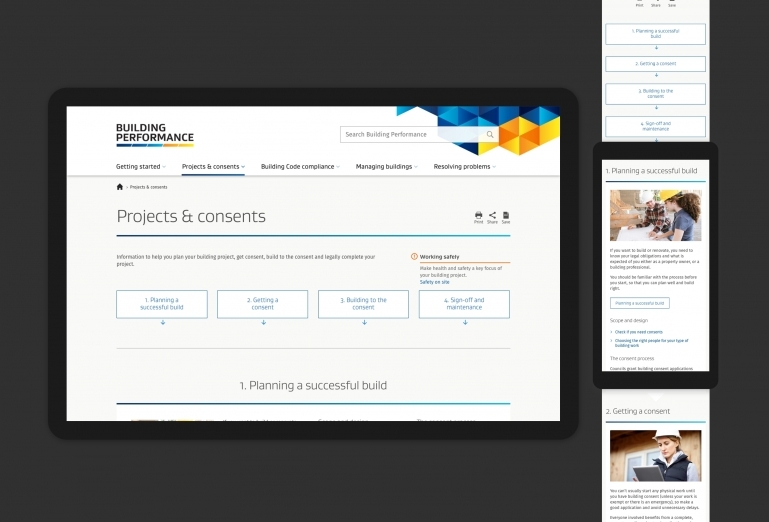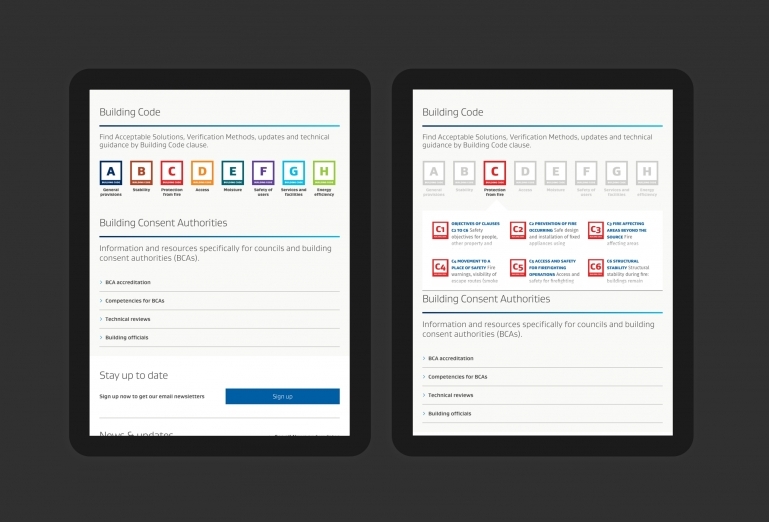 Metadata
Due to the complexity of the legislation and supporting information being presented, multiple taxonomies, synonyms and other supporting metadata were developed to manage the content — so that it remains accessible without being dependent on a high degree of subject matter familiarity — a significant shift forward.
Search
Given the volume of information, effective search design was critical. We worked extensively to refine the search — to enable general, and register-based searches, to be refined by Building Code, content type, and keyword — including industry-based synonyms.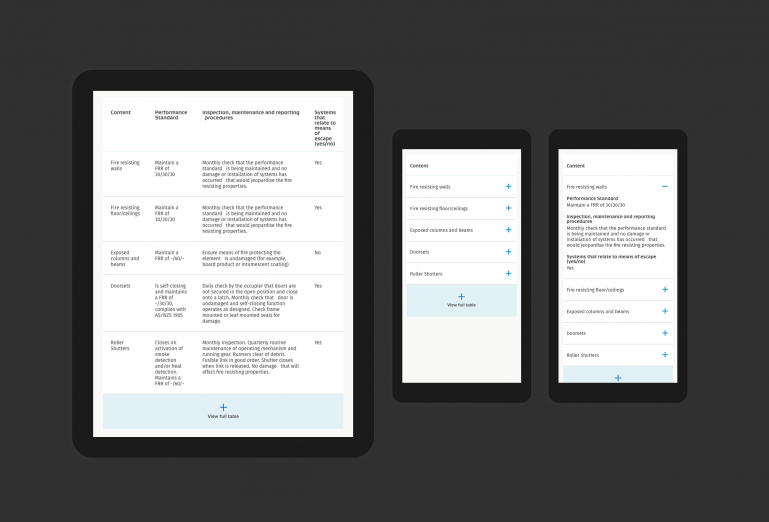 Information for mobile experts
Deeper sections of the site are intentionally designed for council-based building inspectors, designers and builders on-site – something previously only supported by downloaded print material. These users were at the forefront of design and testing to ensure specific features were accurately adapted for mobile use. Particular attention was given to displaying information in complex tables so these are flawless on handheld devices.
Hard work pays off
Feedback continues to be tremendous. We believe solid content design, coupled with elegant, pragmatic interface design has delivered a real workhorse for the public sector.