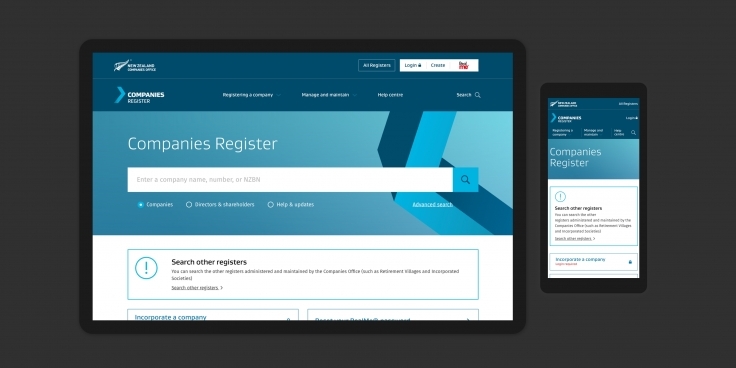 Companies Office and Registers
Ministry of Business, Innovation and Employment
The Companies Office administers the Companies Register and 18 other public registers. Chrometoaster redesigned this family of mission-critical, large-scale digital public works to be highly accessible, incredibly fast, secure, and robust.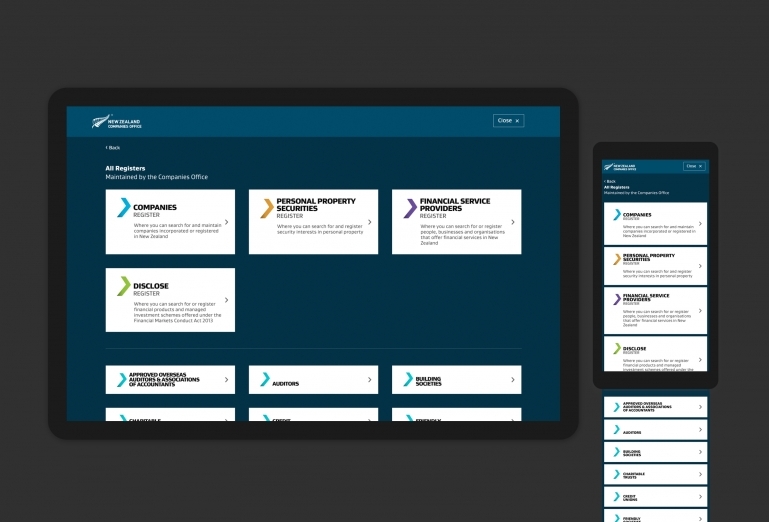 A family of registers
Housed across several platforms with outdated and inconsistent interfaces and cluttered and confused navigation, the time had come to re-design and rebuild the entire family of sites on a single unified platform with a highly usable and scalable design system.
Consistent and flexible
We worked with initial requirements, brand elements and high-level wireframes to develop a clear brand hierarchy and a component-based interface that could provide a consistent experience as user moves between registers or into transactional systems. Behind the scenes, a thorough and flexible content structure and publishing system allows editors to easily produce and manage both register-specific and distributed content such as news, notices, help guides and critical notifications.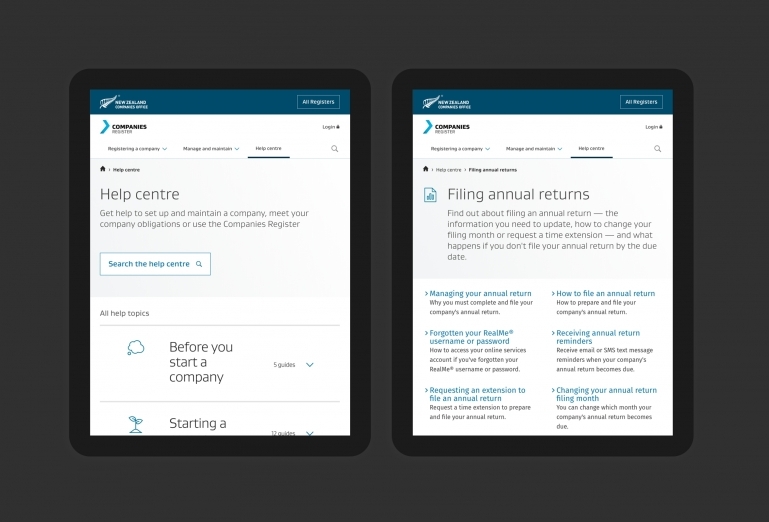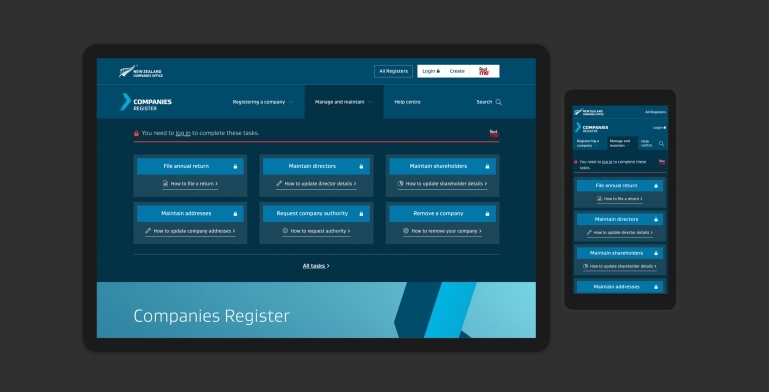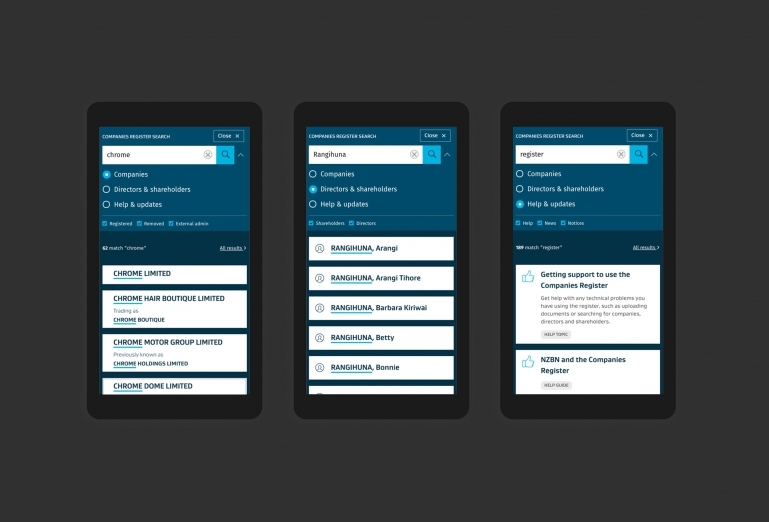 Simple, powerful search
Particular attention was given to the search interface which needed to be designed within a number of technical and data constraints. We improved the user experience through a simplified and refreshed design and layout, a vastly more performant interface to the data APIs, the use of icons to help categorise results, and elegant, deliberate transitions for both desktop and mobile device screen-widths.
Technology
For this project, we used a unique large-scale New Zealand Government Common Web Platform instance, using multi-site Silverstripe CMS and involving a number of Register API integrations.
All together, we delivered cohesive and clean, modern and professional design, simplified navigation and content structure, and improved page layouts for scannability, all using the latest technology to deliver a robust and smooth browsing experience at scale.